Are you ready to DIY your website?
Take a shortcut with the
Savvy Website Jumpstart…
A step-by-step program to create a beautiful website that gets you results.
The Blueprint and Starter Kit modules contain over 50 lessons with videos, workbooks and checklists.
STEP 1 - Create your website blueprint
A website needs three things to succeed:
A Strategy and roadmap to achieving your website goals
A Design that represents the real you and highlights your business brand
Content that grabs your target audience's attention and get's you found on Google
After completing these three modules you will have everything you need to plug into your Website Starter Kit to create and launch your dream website.
STEP 2 - Personalise your starter site
Your site is built using Divi's easy, drag & drop, visual page builder.
Installed for you on your domain so you don't have to worry about the confusing techie stuff
Pre-built with all the pages you'll need, ready for you to personalise with your Website Blueprint
Step-by-step, page-by-page guides to build and launch your amazing new website!
PLUS a review by me to make sure all is in order before you launch (BYO champagne!)
Ever wondered how much building a website costs?
Get up and running quickly
The Website Starter Kit has everything you need so you're not starting from scratch.
Website hosting included for your first year on top-quality Australian hosting
Divi theme license with amazingly simple visual site builder included for your first year
Starter site with 12 pre-built pages installed on your domain and set up ready to go
Nine training modules plus Starter Kit tutorials – over 50 lessons with videos and workbooks
Bonus module with a further 8 advanced lessons
Lifetime access with all future updates to lessons included
Website pre-launch review by me to make sure it's all good-to-go
Full support via private Facebook group
PLUS save your time and sanity by not having to figure it all out by yourself = PRICELESS!
Valued at over $3,000
Introductory offer – only $897 for the full program
(payment plan also available)
Doors are now closed, but get on the waitlist to be the first to know when doors reopen.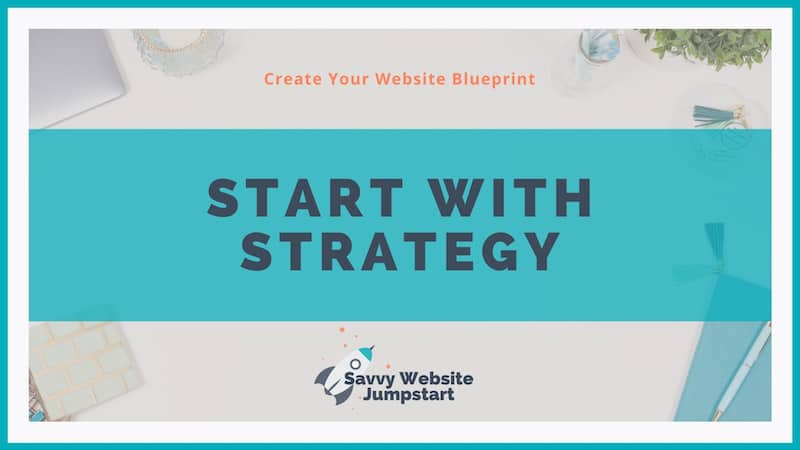 Blueprint Part 1: Start With Strategy
Understand what makes a successful website
Learn how to attract, engage and convert visitors
Define your goals and map out your action plan
Understand your audience and the words they will use
Map out your website structure
Module 1 - Your Roadmap
Your website goals
How will people find you?
Engage and convert
Create your roadmap
Module 2 - Your Audience
Know your audience
Journey mapping
Site structure
Page Planner
Module 3 - Your Keywords
Brainstorming
Research tools
How to use keywords
Keyword Planner
Blueprint Part 2: Delightful Design
Create your brand guide for a consistent look throughout your website
Learn how to create a great user experience for your website visitors
Understand the elements of delicious design
Choose and manage your images with confidence
Module 4 - Branding
Branding intro
Choosing colours
Typography tips
Create your Brand Guide
Module 5 - User Experience
What is UX
Mobile design
Website navigation
Page layout planner
Module 6 - Graphics & Media
Image selection
Video management
Other media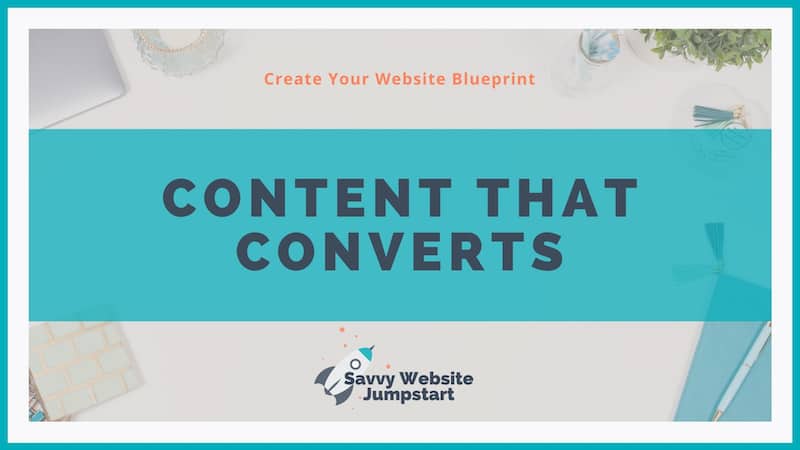 Blueprint Part 3: Content That Converts
Learn how and what to write for the web
Create your content step by step, page by page – no more overwhelm
Learn how to include other content such as social proof and the all-important legal pages
Plus an overview of sales pages, landing pages and opt-ins
Module 7 - Web Content 101
How to write for the web
Plan your content
Pages vs posts
Home Page Planner
Module 8 - Key Pages
Create your key content
Service pages
About page
Homepage
Module 9 - Supporting Content
Create the rest of your content
Legal pages
Blog posts
Social proof, and more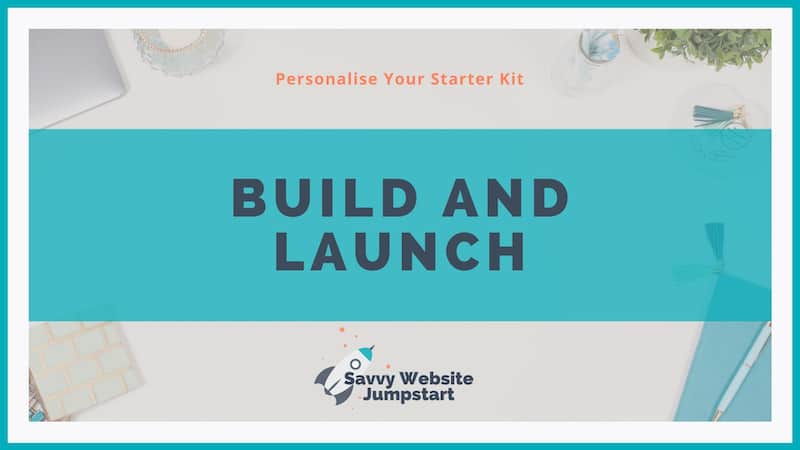 Part 4: Time to Build and Launch
Learn how to configure your site correctly
Add your own branding so that it flows across the whole site
Plug your Website Blueprint content into your new site – step-by-step, page-by-page
Complete the final checklist to get ready to LAUNCH
Personalise it
Configure the site to make it yours
WordPress settings
Divi settings
Branding elements
Site navigation
Editing & design basics
Learn the basics to build your confidence
WP admin overview
The WP editor screen
Divi key modules
Get Building
Add your content, page by page
Home page
About page
Service pages
Blog page and posts
Contact forms & other pages
Time to launch
Tests and checks
SEO settings
Launch checklist
Ready, set, launch!
Bonus Module
Advanced lessons to
power up
your success
Track and measure your results
Image Optimisation for SEO
Keeping Your New Website Shipshape
Savvy Website Jumpstart
Doors are now closed, so get on the waitlist to be the first to know when they reopen.